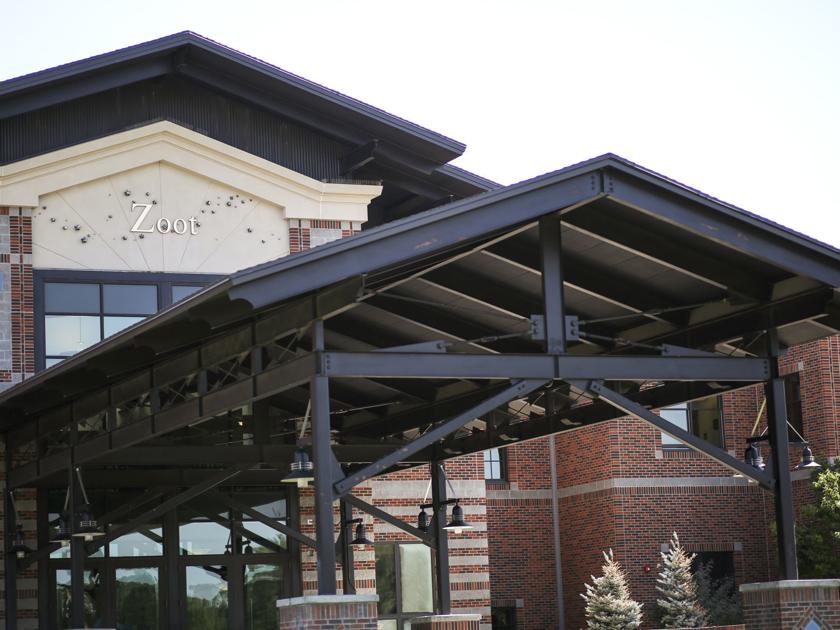 Despite 2020 gains, Bozeman tech struggles under housing crunch | Business
Table of Contents ————————— Bozeman tech company Zoot Enterprises was hiring for 20 positions last
Bozeman tech company Zoot Enterprises was hiring for 20 positions last week. Nearly all of them were at the software company's Billings office.
"Billings has been one of our big expansion points," said company president Tony Rosanova. "We're leveraging that because of the cost of Bozeman. We're hiring staff into Billings because the price of homes is lower."
Despite offering child care for employees at the Bozeman office, and other amenities within the office, it isn't enough to draw or retain talent with Bozeman's housing pressures, Rosanova said.
For Mike Myer, CEO of the Bozeman software company Quiq, new hires are given the option to work remotely anywhere. While they prefer Bozeman-based candidates, a remote hire clears up the issue of housing.
While Bozeman's high cost of living has been an ongoing issue, it was exacerbated by the pandemic — in part from out-of-state remote workers moving in. 
Anecdotally, Will Price, founder of Next Frontier Capital, a Bozeman investment firm, knows of hundreds of remote tech workers who have moved to Montana during the pandemic. People working at Facebook, Google or Airbnb.
The phenomenon has made national headlines, with stories in the New York Times and the Wall Street Journal examining the flood of digital workers moving to mountain towns.
Bozeman's tech industry helped the area become affluent and has been a draw for national and even international tech companies, but now businesses are struggling to hire as the cost-of-living balloons.
With a year of extreme growth for some, tech companies are now grappling with Bozeman's rising wealth disparity and housing crisis, in part engendered by the tech sector itself.
"We don't want to follow the same negative path as Silicon Valley, or other places with extreme income inequality or lack of affordability," said Christina Henderson, the executive director of the Montana High Tech Alliance. "How can we part of the solution?"
———
For many of Montana's tech companies — which provide anything from website and software design to biotechnologies — the pandemic was a boon for business.
At the start of 2020, MyVillage, which franchises independently owned, in-home child care and education facilities, provided services to Montana and Colorado. By the end of the year, the company was in 48 states.
The exponential growth was due in part because of a pandemic-induced need for home-based child care.
"Somewhere in June supply and demand for us exploded," said Erica Mackey, who co-founded the Bozeman company in 2017.
Although the year was marked with uncertainty, navigating health orders and managing her 20-something employees, Mackey's company was poised to roll with the punches presented by COVID-19.
"We were always partly remote, had a lot of the infrastructure and communication systems in a virtual setting already," she said.
Quiq, a company that helps businesses interact with customers via text messaging, saw about 300% year-over-year increase in revenue in 2020.
With businesses closing down phone centers, and more people shifting online, the product took off.
Overall, the Montana tech sector grew by $500 million last year alone, according to a survey from the University of Montana Bureau of Business and Economic Research and spearheaded by the Montana High Tech Alliance.
In 2020, the tech sector generated $2.9 billion in revenue, up from $2.4 billion in 2019, the report showed.
Bozeman's tech sector accounted for about $1 billion of 2020's revenue, and remains the largest tech hub in Montana, according to the UM report. Missoula and Kalispell follow in second and third, respectively.
In the UM survey, companies said they expected to add about 1,500 new jobs this year, while increasing wages by about 5%.
That growth isn't likely to slow down, Mackey said.
"We have a critical mass here that will reinforce and feed each other's growth," she said. "It happened before, but was catalyzed last year."
———
Part of the boom in Bozeman's growth is the pandemic-induced shift to remote work. An attitude shift toward remote, or hybrid, work has allowed more people to move away from larger cities, Price said.
Bozeman is such a draw for tech workers coming from the East or West Coast, in part, because of its existing tech infrastructure, the university and the growing airport. That, and the outdoor recreational opportunities.
"It's the Bozeman lifestyle, but also knowing you can get remote work, too. All your eggs aren't in that basket of moving here. The ecosystem isn't just hyperlocal," Mackey said. "It's a national ecosystem that you have access to here."
But, as more remote workers move to Bozeman, many in tech jobs, it has exacerbated Bozeman's widening wealth disparity and housing crisis.
"It wasn't an organizational or corporate decision, it happened at the grassroots," Price said. "Now the pandemic seems to be winding down, most of those people are going to stay."
While tech employees may be able to weather the rising cost of living in Bozeman, it's pushing out blue-collar and service industry workers.
"There have been hundreds of people to relocate to Bozeman and Missoula, and their impact is being felt in housing crunch. They're making national wage scale and inflating the cost of living," Price said.
The average wage for a job in Montana tech is roughly 71% higher, at about $78,800, than the state average of about $46,000.
Most remote workers who moved to Bozeman are likely making more than that, in line with the national salaries for tech workers, Price said.
For Bozeman-based tech companies, the housing crunch, cost of living and lack of child care is beginning to take its toll.
"The pace at which the housing prices are increasing is way faster than what a typical company could keep up with in terms of salaries," Henderson said. "It's a real challenge for companies."
The median price for a single-family home in June was $720,000, a 49% increase from June 2020, according to a report from the Gallatin Association of Realtors.
Inventory available for a home was down 48% from 2020.
So companies like Zoot Enterprises or Quiq are looking beyond Bozeman for a cheaper alternative in the hopes of drawing employees.
Henderson said other companies have begun to wrestle with a similar issue.
That may change the dynamic of Montana's tech industry, which has been traditionally clustered in Bozeman and Missoula.
"We'll see more sharing of the tech growth across the state more broadly," she said. "We are seeing the workforce migrate out, and seeing some employers that are changing hiring plans to accommodate what's happened with housing."
———
Price thinks the tech sector in Bozeman will raise its level of affluence for all — if remote tech workers are paid national wages, local tech companies will have to match it.
That will trickle down to service workers and other industries who will be forced to keep up with the rising cost of living, he said.
But Bozeman's infrastructure soon may not be able to support all the new tech growth, which has produced a measure of its economic issues, Mackey said.
"The impact that you see is that restaurants don't have workers, all the support services are struggling with staffing because of the housing cost and availability," Mackey said.
Enough has to be done to ensure Bozeman's growth is sustainable and able to support the growing tech industry — Bozeman's "new normal" isn't going away, Price said. 
"Growth is not going to stop. It's going to have to be about an accommodation to try and find the best path forward for everybody," he said.
While other towns in Montana have seen recent growth in the tech sector, like Billings and Helena, Henderson doesn't think Bozeman will get bumped as Montana's leading tech hub.
"There's so much momentum and dynamic that would be hard to replicate," Henderson said.
Rosanova, of Zoot Enterprises, isn't so sure.
"Personally, I would tell you yes. If the cost of infrastructure, facilities or staff are so much higher than any other community it very well could (deter new companies)," he said. "As a company that is trying to hire, if there's aren't enough employees or you can't house them, it's going to have an impact."